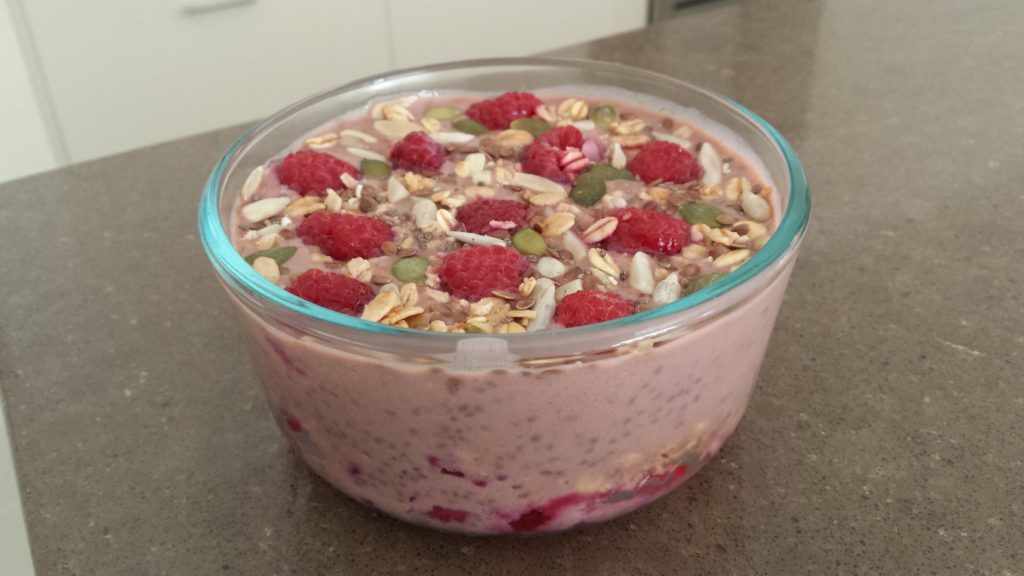 This one is a great high fibre, protein and filling combination for a healthy breaky or lunch for everyone!  It tastes fantastic and is completely packed full of nutrition along-side Herbalife's nutritional shake mix!
What you need:
200ml lite Soy Milk (or whatever liquid you prefer)
1 serving of Herbalife Nutritional Shake Mix e.g. Cookies & Cream
1 serving of Herbalife Protein Powder (optional)
1 serving of Herbalife Active Fibre Complex (optional)
25g of Chia Seeds
(which is approx. 30ml measure or 2x 15ml herbie spoons).
1 serving of Fruit
What to do:
Mix lite soy milk, shake mix and if you have it protein powder and active fibre with chia seeds in a hand shaker.
Leave for a few minutes to allow chia seeds to absorb the liquid but pick up and shake every now and then to allow it time to thicken.
In the meantime in a large glass or breaky bowl add some cut up frozen or fresh (e.g. raspberries, strawberries, passionfruit etc..) then pour the chia shake mixture over the top. I find it handy to use a spatula to help scrape the mixture out of the shaker.
Feel free to top with some more fruit and/or a sprinkle of muesli mix then cover with plastic, foil or a lid and leave in the fridge to set overnight or for a few hours!
Eat with a spoon the next day for breaky or lunch!  Enjoy!!
Tips:
Try with different shake flavours and fruits.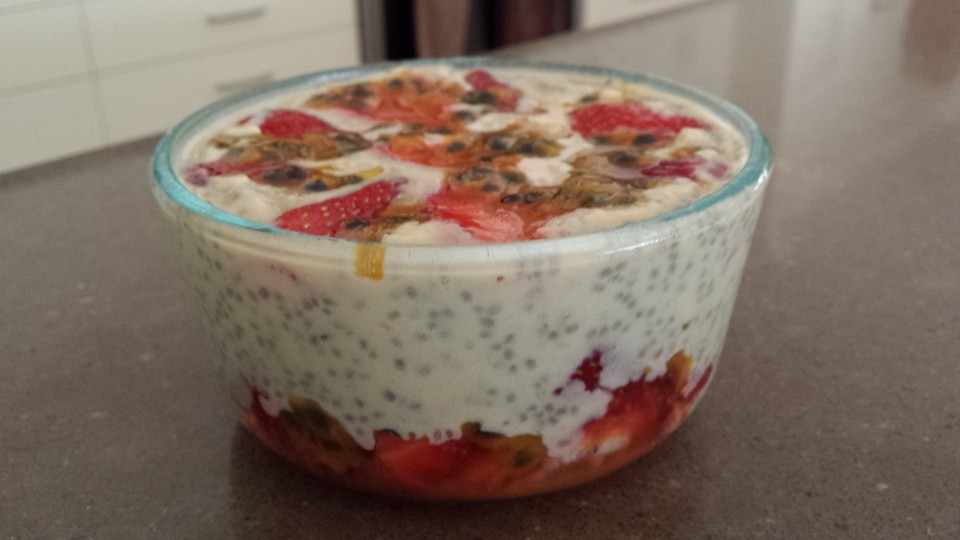 Save
Save
Save
Save
Save
Save
Save
Save
Save
Save
Save
Save
Save
Save
Save
Save
Save
Save
Save
Save
Save
Save
Save