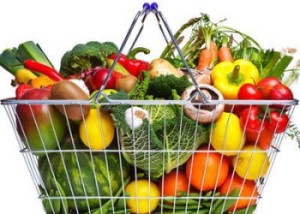 Follow these simple tips to keep your fridge and pantry well stocked with healthy food.

1). Never go shopping when you are hungry.
Do your shopping right after you have had a meal or snack.
2). Always have a shopping list.
When you have a shopping list, it empowers you to simply go right past your trigger foods.
3). Know what you are buying,
Plan what food you will need to buy to put together healthy meals and snacks.
Prioritise your shopping
Start with the low-calories fruits and vegetables. Always buy whole fruit rather than high-calorie fruit juices. Next, get the low-calorie proteins and save the grains for last and buy fewer of them.
Spice it up
Stock up on spices and other low-calorie flavour enhancers that can liven up your meals without fattening it up.
Reference: Herbalife Success Guide

Save