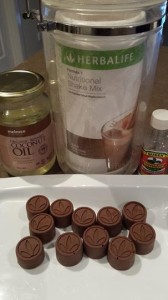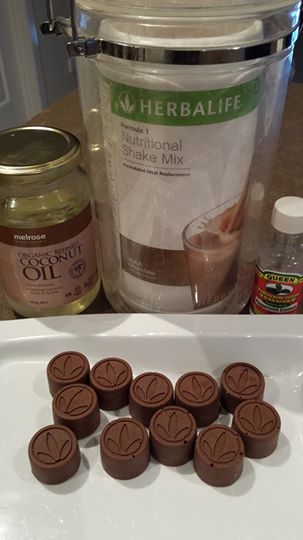 How to make Herbalife Chocolate?
A guilt free chocy treat! I love it!

What you need:
1/3 of a cup of Coconut Oil
6 spoons of Herbalife shake mix (whatever flavour you like e.g. chocolate)
What to do:
Place the jar of coconut oil into a bowl of hot water to melt before measuring.
Measure coconut oil into bowl and add in shake mix. Mix through with hand whisk.  Spoon in molds and set for 10 minutes in freezer.  Once set store chocolate in an air-tight container and put in the freezer ready for a healthy treat when you need it!  Easy!
Save