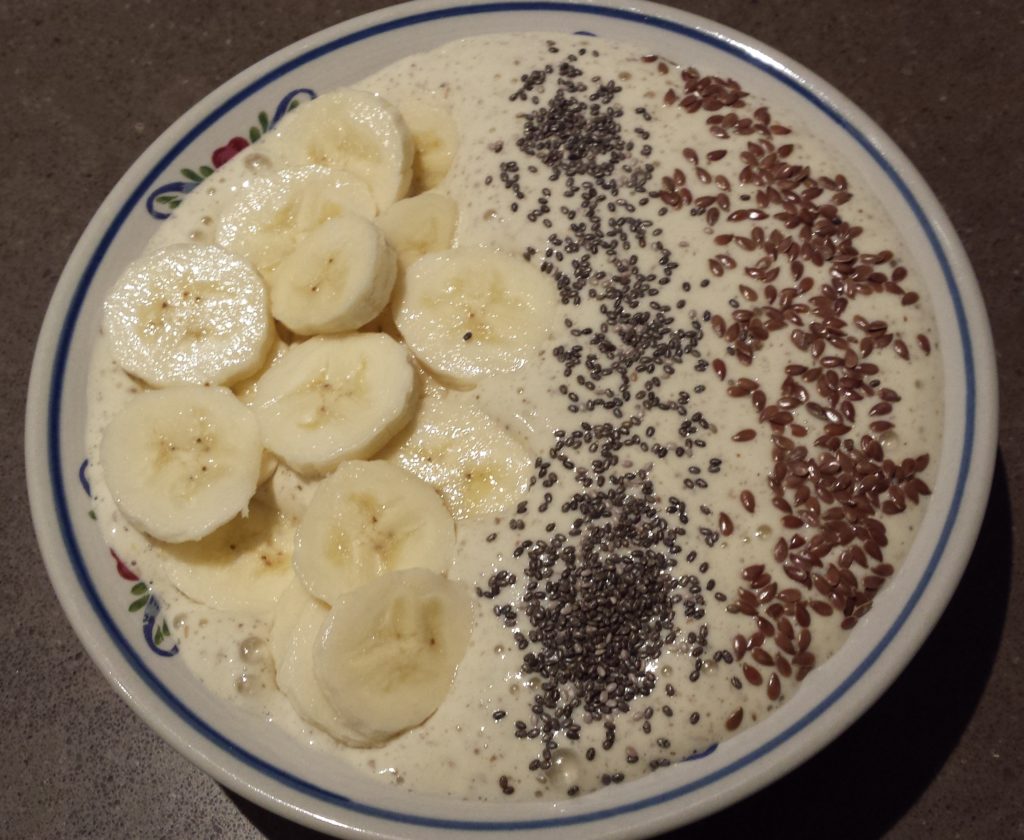 Delicious smoothie shake bowl with banana, chia seeds and linseeds!
Blend 200ml of lite soy milk (or whatever healthy liquid you prefer e.g lactose free skim milk, almond milk, water etc…) with a serving of Herbalife shake Mix (Vanilla), Herbalife Protein Powder,1 tsp chia seeds and 1 tsp linseeds and blend for 3 minutes until thick and creamy.
Pour into bowl and top with cut up banana and a little more chia seeds and linseeds!  Eat with a spoon!! So delish!
Save
Save
Save
Save
Save